Boat Rental Yacht Charter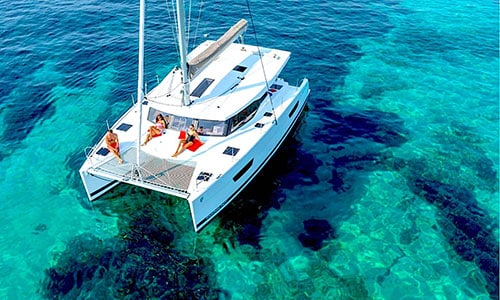 They are the latest trend and offer lots of space onboard, so you can enjoy your perfect holiday to the fullest. You're spending your summer break on the beach, and you want to charter a catamaran, but you don't know who to call. All the companies you called are completely booked, or their costs are just too high for your budget. Don't let yourself be discouraged or give up on your wishes.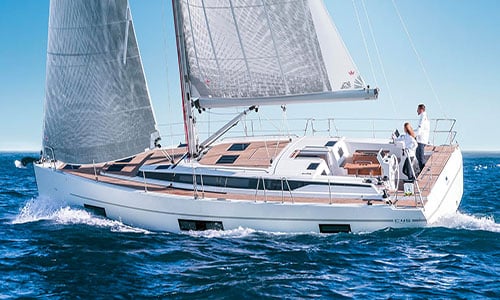 Yachtco helps you to charter a boat from its owner with only a few clicks. With a fleet of nearly 13,000 vessels in more than 550 ports worldwide, Yachtco helps sailing enthusiasts worldwide find the ideal boat for their holidays. Even if you don't have a sailing license, you can rent a sailboat with a skipper so that you can soak in the sun on the deck of your sailboat and relax while someone else is at the helm.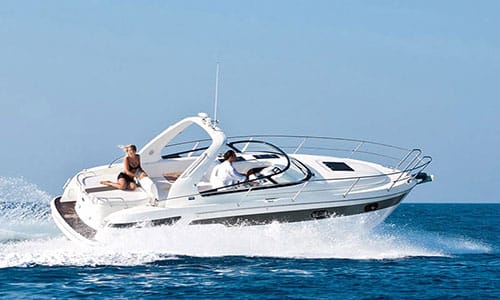 Motorboats are a popular yacht category for one-day charters and rivers, lakes, and areas with less wind than in the open sea. Motorboat holidays on inland waterways are also increasingly common. Read all about this on this page.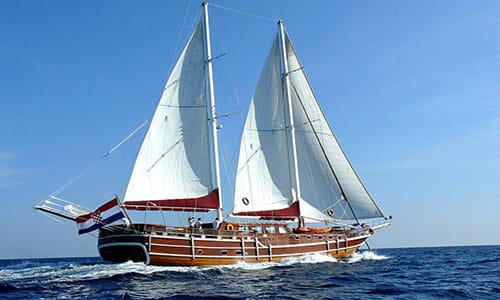 Gulets have been used in waters for decades for fishing and freight transport and are now used for charter holidays. They are equipped with state-of-the-art engineering and superior modern services and craftsmanship.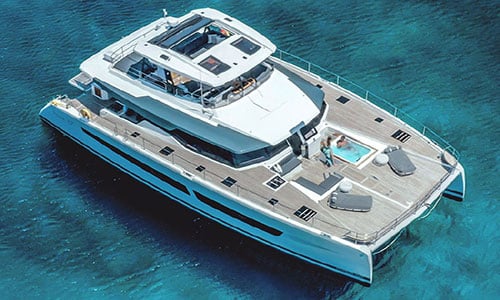 Power Catamaran Rental
Move around quicker and see more of your chosen destination on your charter catamaran sailing holiday – that is the most important reason. If you're on one of our power catamarans, you don't have to be a sailor to enjoy island hopping.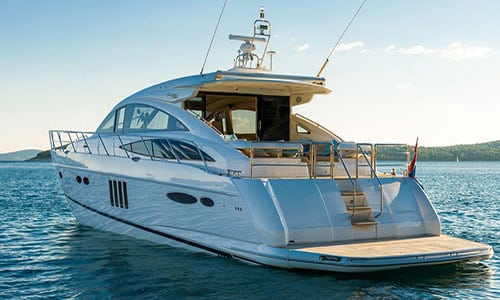 Motor Yacht Rental
Charter a motor yacht for absolute freedom to sail on your discovery journey. The motor yacht is yours to explore the cruising area at your speed. Being a skipper of your motor yacht gives you maximum versatility every day. Get off early to the next island or get up late and potter round to the next bay. It could depend on the weather, your crew, or just your mood that day.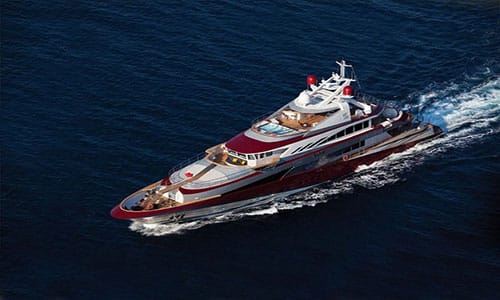 Yachtco is one of the world's best luxury yacht charter agencies and has experience in providing customers with the finest luxury yachts in the world. Suppose you're interested in a luxury motor yacht charter, racing or classic yacht charter, a superyacht charter, or a mega yacht charter. In that case, we'll find the ideal solution to ensure an unforgettable private yacht charter experience.
What's nice to know about your next boat rental?
If I don't have a Skipper License, can I book a charter?
If you don't have a skipper license, you still can do a yacht charter holiday without it. Most charter companies offer the possibility to hire a skipper. The skipper is responsible for handling the chartered vessel. If you have little seamanship experience, it may also be best to hire a skipper on the water for the first few days. In this way, under the guidance, you will expand your expertise and do not have to bear the sole responsibility. It would help if you considered having a skipper policy to enjoy a carefree holiday on a charter boat. In the case of chartered yachts and passengers, you should guarantee the amount of the charter deposit or liability risk.
What is the difference between a Catamaran and a Monohull?
It depends on many factors whether a single-hull sailboat or a catamaran is the right choice for your charter holiday. Of course, your preferences and requirements are also crucial for your planned water vacation. The ideal yacht charter can also be decisive when selecting the right yacht type. Learn more about the catamarans and their applications.
Should I rent a motor yacht or a sailing boat?
If you don't know how to sail, you can rent a motor yacht. You can charter motorboats from 5 to 30 meters long with Yachtco, either as a bareboat or with a yacht crew. Croatia, Greece, Italy, or Majorca are the most common charter areas for motorboats in the Mediterranean. Mecklenburg-West Pomerania German lake areas and canals around Berlin are popular for motorboat rental. These destinations are also suitable for a holiday on a houseboat.
In any event, you can contact us to find the right vessel. We're going to send you the best deals from our partner boat rental companies and owners. Don't you have a license and you need someone to steer the boat for you? No problem! We can provide a skipper with your charter.
Should I charter a brand new yacht?
In general, charter customers prefer new yachts. This is understandable because everyone is thrilled to sail on a modern-style vessel with the latest gadgets on board. A less-used charter vessel is likely to be in better condition than a boat that has been leased for years. But you should also be aware of the risks involved in chartering a brand-new boat: most yacht owners are financing their vessels. If something goes wrong with the funding at the last minute, the vessel could never be shipped.
Due to production delays, the yacht may not be ready on time by the shipyard.
A change from a shipyard to a charter port may result in an accident that would cause serious damage to the vessel.
The required charter license cannot be obtained until the start of the charter season.
Brand-new yachts are still arriving in the first weeks of the charter with some childhood diseases that have slipped through the shipbuilders' quality control.
All of these reasons show that chartering a vessel that has completed one or two charter seasons is often a safer choice for a charter guest.
TOP 8 Tips to choose the "right" charter boat
Focus when choosing the type of boat to suit your charter crew member's needs.
Don't look for the lowest price ever! Establish a decent budget and set the "best deal" within it.
"Dream Yachts" are booked early-don't depend on your Last Minute Luck.
If your budget is tight, look for a good customer review for older yachts.
If you want a relaxing cruise, consider hiring a nearby skipper.
Just depend on performance certifications that have made their specifications available.
The more seasoned you and your crew are, the less critical the special equipment is. Take it easy if you're lazy or new to sail and choose a roller-reef mainsail.
If you still have any questions, please give us a call.
The best boat holidays
are waiting for you…